Need a new car or truck? We can use your tax refund to help.
We've all seen those offers for buying new vehicles with zero down. Those are great deals for people who qualify, but that's not all of us.
When you need, or just want, a new car or truck, getting the money for a down payment can seem like a hurdle that's not always easy to overcome. But this is tax return season.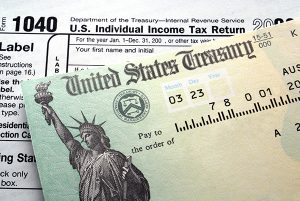 The average tax return in the United States in 2018 was $2,727. In Texas, the average was over $3,000.
That's your money, even if the government's been holding it until now. Think of it like you were planning ahead for your new vehicle and saving up for the down payment. Now you have it and you can use it to buy what you want.
At Elder Cedar Creek, we can help with that.
We have financial professionals who can make sure you get the most out of your tax return check and get into the right new vehicle for you – whether that's new or used, a car, a truck or an SUV.
The vehicles and financing and the people who can put you into the right one are here waiting for you at 309 N. Gun Barrel Lane, Gun Barrel City, TX 75156.
Stop by or call us today at 903-713-8676 and we'll help you get the right vehicle for you, at the right price, using your tax refund to help with the financing.